How the Best Get Better
We make the world's best recovery system
for the world's best athletes.
GET YOURS
How the Best Get Better
We make the world's best recovery system for the world's best athletes.
GET YOURS
Satisfied Customers
Join the thousands of satisfied customers today
Best Warranty in the Industry
We stand behind our products
Happiness Guaranteed
If you're not feeling the positive benefits after 30 days, we'll give you a full refund. No questions asked.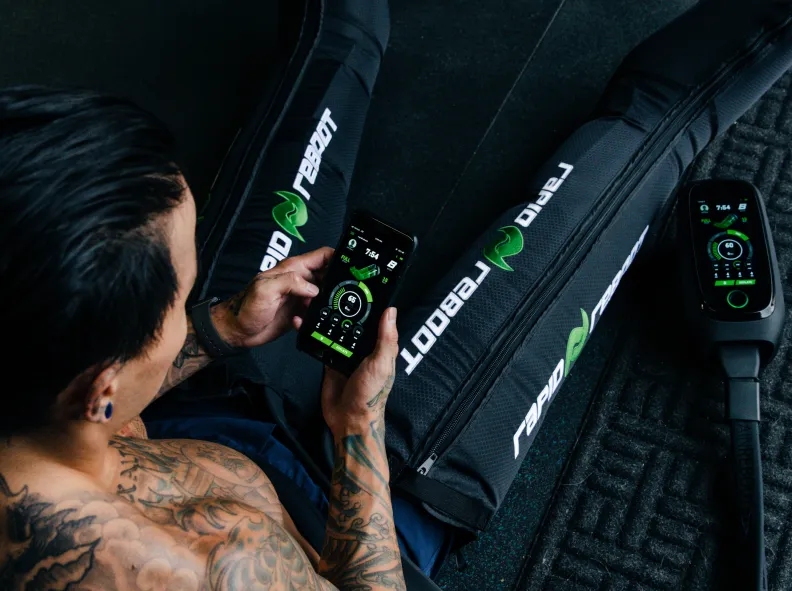 Serious athletes take recovery seriously
You invest countless hours putting your body through the most grueling workouts imaginable.
Training is hard... Recovery shouldn't be
Make your workouts count by investing in your recovery.
With Rapid Reboot we make it easy to recover anywhere, anytime.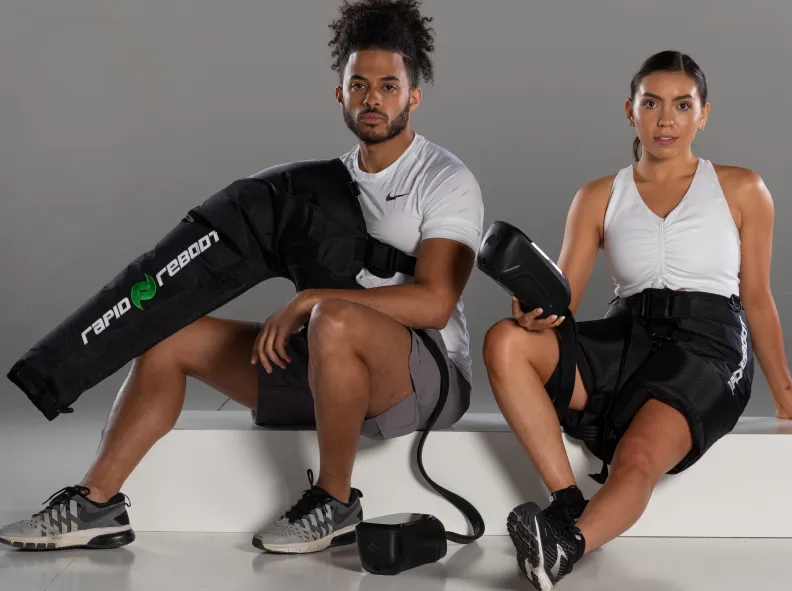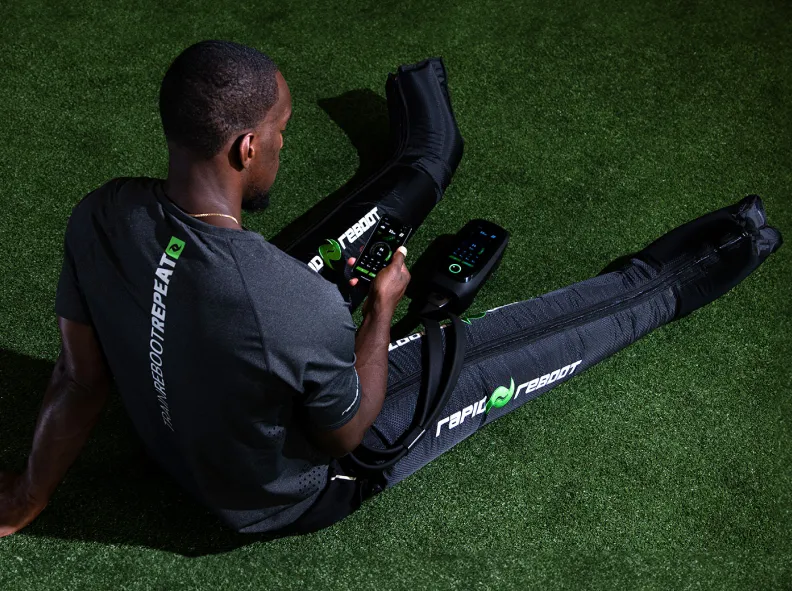 Reach your athletic potential
Elite competitors strive to gain an advantage, and so does their competition. Those who want to rise above the rest optimize their recovery with Rapid Reboot.
Not only will your body heal quicker, but your next workout will be on fresh legs.
Those in the Know, Know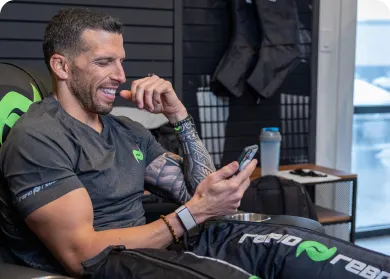 "
Recovery is a huge part of my process. Yes, working out is hard, but recovering hard is just as important.
"
Drew Manning
Health & Fitness Expert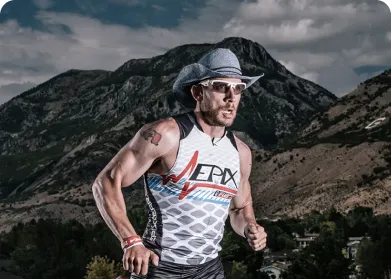 "
Rapid Reboot was a huge part of our journey.
"
James Lawrence
The Iron Cowboy - 101 Ironman Distance Races in 101 Days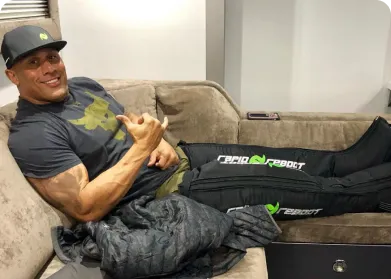 "
I used it this morning after destroying my legs for the last couple days. I love this machine!.
"
Tanoai Reed
Stunt Double for Dwayne "The Rock" Johnson
Backed by
Science
Improve

blood flow

Enhance

lymphatic function

Mitigate

muscle fatigue

Reduce

pain and soreness

Increase

flexibility and range of motion

Maximize

muscle performance
Featured By

REGEN Boots Package
$1295 (Bundle saves $180)
Engineered to revolve around our best-in-class REGEN unit, the Boots pack is designed for individuals prioritizing their recovery and aiming for peak performance in record time.
Features

4 Massage Patterns
20 Compression Levels
Multiple Time Settings
International Voltage
3 Hour Battery Life + Rapid Charge
HD Touchscreen
Pro App Compatible
Travel Ready
Specs

REGEN Control Unit

Dimensions: 5 x 4.5 x 9.5 inches | 12.7 x 11.4 x 24.1 cm
Weight: 4.4 lbs | 2.0 kgs
Input: 100V-240V 50-60Hz (use only Model SP-PC-1)
Output: 19V 3.42A

Boots Attachment

Weight: 4 – 5 lbs | 1.8 – 2.3 kgs (depending on size)
Loved By Thousands of Satisfied Customers
(Trusted Five Star Reviews)
"
Love the Rapid Reboot. I have a bad knee and the compression boots help the pain and swelling after a workout. My son is an athlete and he is addicted to coming home from track practice and getting right into the boots. Thank you!

-Terri Shea
"
I highly recommend this to runners especially while training for those long runs. It is like a "miracle" how fresh your legs feels the following day using this recovery machine.

-Jeffrey Campos
"
Love my REGEN Complete Package. Great way to recover after runs and HIIT workouts, especially for my knees and hips. Fast shipment after my order. Excellent build quality. Options to move around on battery power and customize programs are very useful. Customer service was very quick to help with my questions. Superb experience end to end.

-W
Andrew B Ettinger
"The features alone have been worth the upgrade, and I have to say this is one of my favourite purchases in a very long time. The team there created a delightful user interface, and the rapid-deflate function saves me from having to sit on any of my attachments to get the air out."
Shop Now
Our Partners
Our team speaks for itself with some of the world's most elite athletes, athletic trainers, and doctors who are taking human health and performance to the next level.