REGEN Complete Package
$1795 (Bundle saves $455)
Engineered to revolve around our best-in-class REGEN unit, the complete pack is designed for individuals prioritizing their recovery and aiming for peak performance in record time.
Features

4 Massage Patterns
20 Compression Levels
Multiple Time Settings
International Voltage
3 Hour Battery Life + Rapid Charge
HD Touchscreen
Pro App Compatible
Travel Ready
Specs

REGEN Control Unit

Dimensions: 5 x 4.5 x 9.5 inches | 12.7 x 11.4 x 24.1 cm
Weight: 4.4 lbs | 2.0 kgs
Input: 100V-240V 50-60Hz (use only Model SP-PC-1)
Output: 19V 3.42A



Boots Attachment

Weight: 4 – 5 lbs | 1.8 – 2.3 kgs (depending on size)



Hips Attachment

Weight:
Regular: 3.4 lbs | 1.5 kgs
Large: 3.6 lbs | 1.6 kgs



Arms Attachment

Weight: 2.6 – 5.6 lbs | 1.2 – 2.6 kgs (depending on size, single or pair)



Fabric

Interior Fabric: 100% TPU-coated nylon, 70 denier smooth finish
Exterior Fabric: 100% nylon, 210 denier with ripstop weave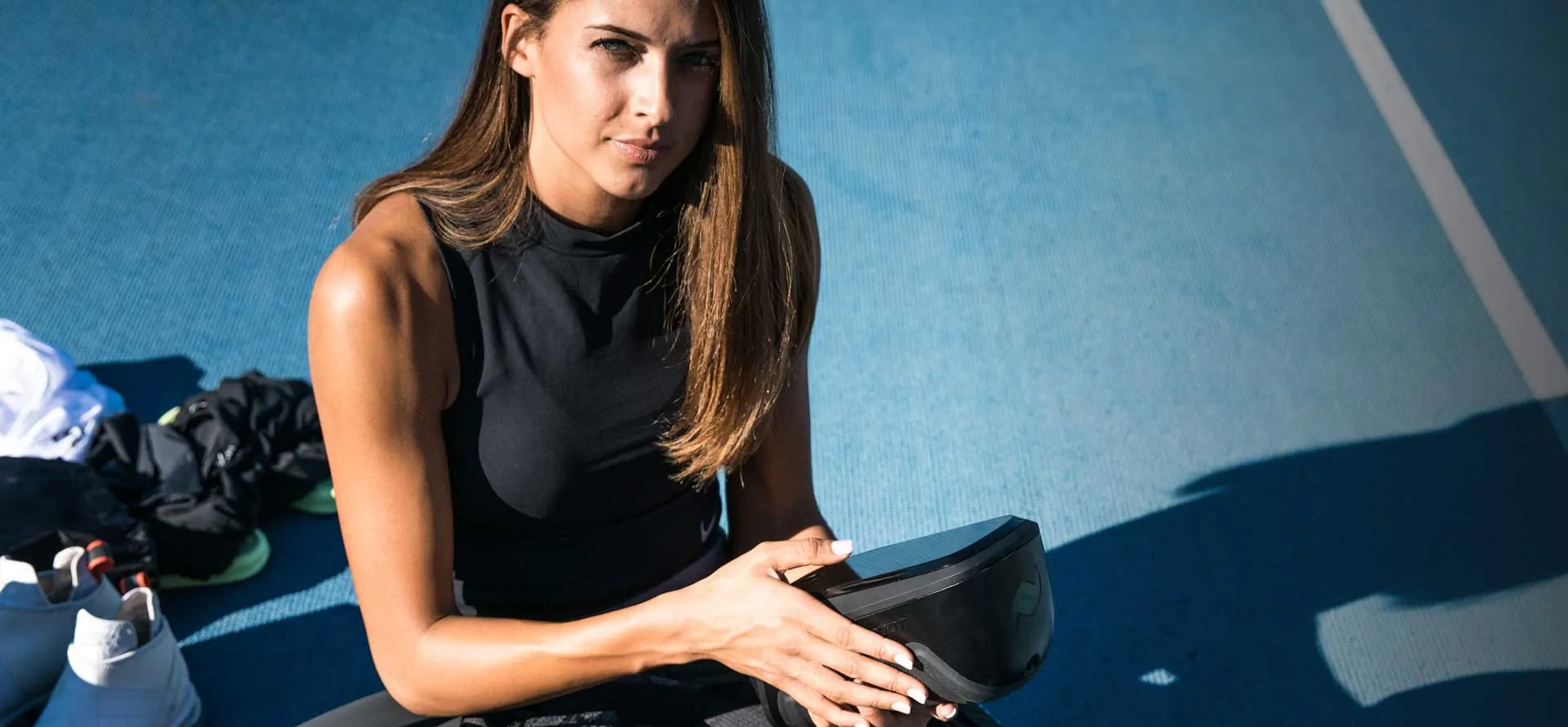 Designed for
the best
Industry leading features & professional quality, the award-winning REGEN delivers the most advanced, customizable compression recovery ever.
Backed by
Science
Improve

blood flow

Enhance

lymphatic function

Mitigate

muscle fatigue

Reduce

pain and soreness

Increase

flexibility and range of motion

Maximize

muscle performance
Performance Benefits
One study found that subjects that received Rapid Reboot treatment recorded a greater percent improvement in key metrics compared to the control group following DOMS-inducing exercise.
CRÈME DE LA CRÈME
The REGEN is packed full with features that none of our competitors can match.
Anytime
Anywhere
With its compact design, Rapid Deflate, and up to 3 hours of battery life, the REGEN is the go-to recovery tool for the pro always on the go.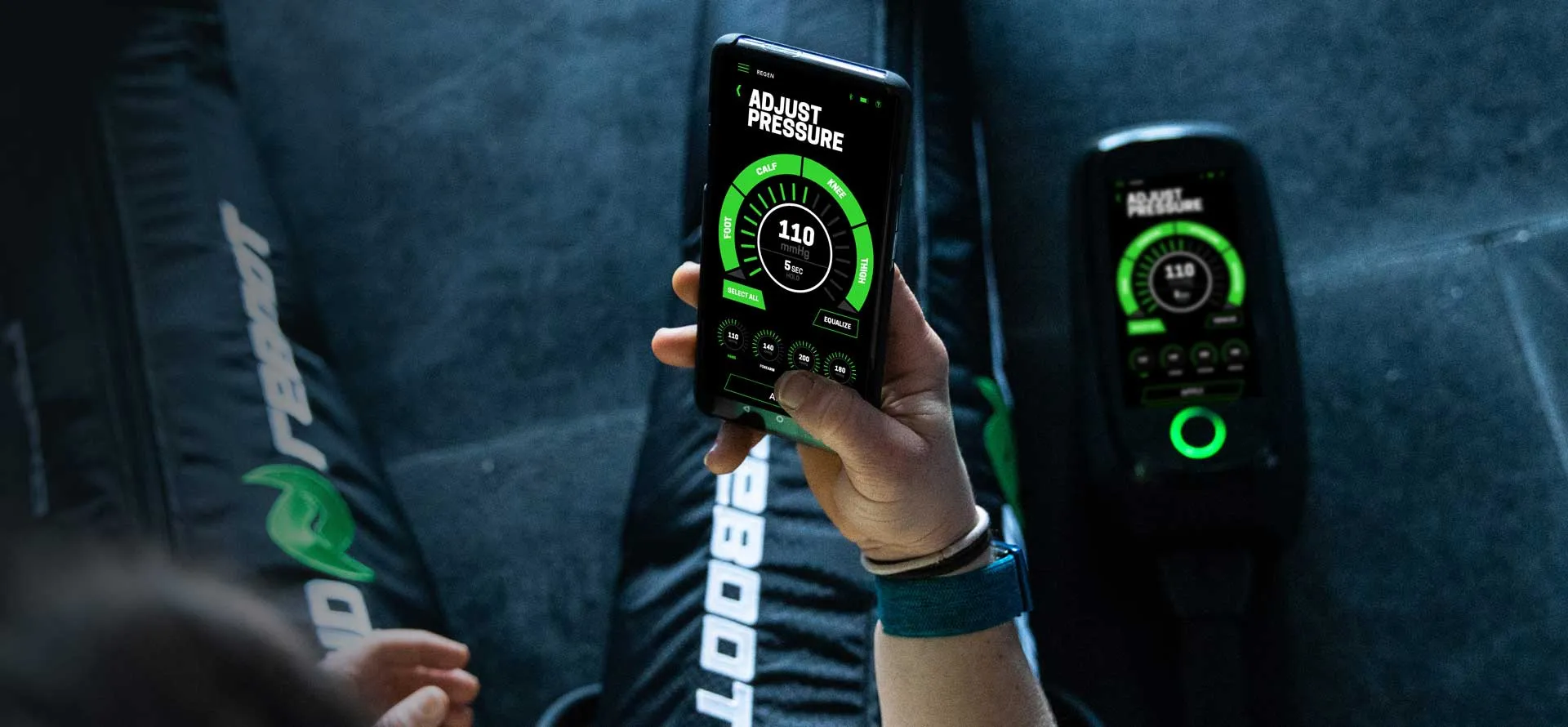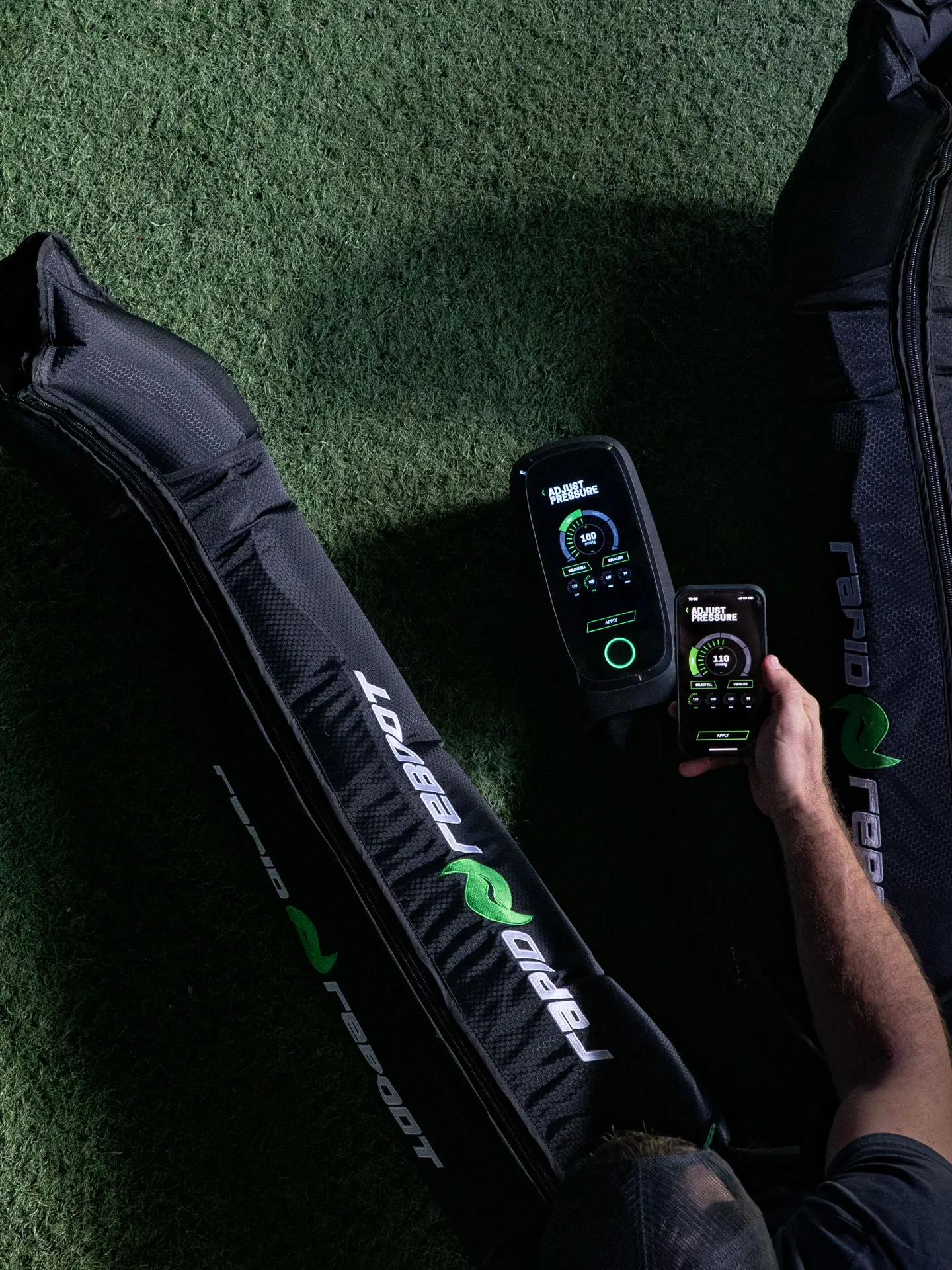 Customized
Pressure
Control the massage pressure 0-200mmHg in every chamber for targeted, tailored compression.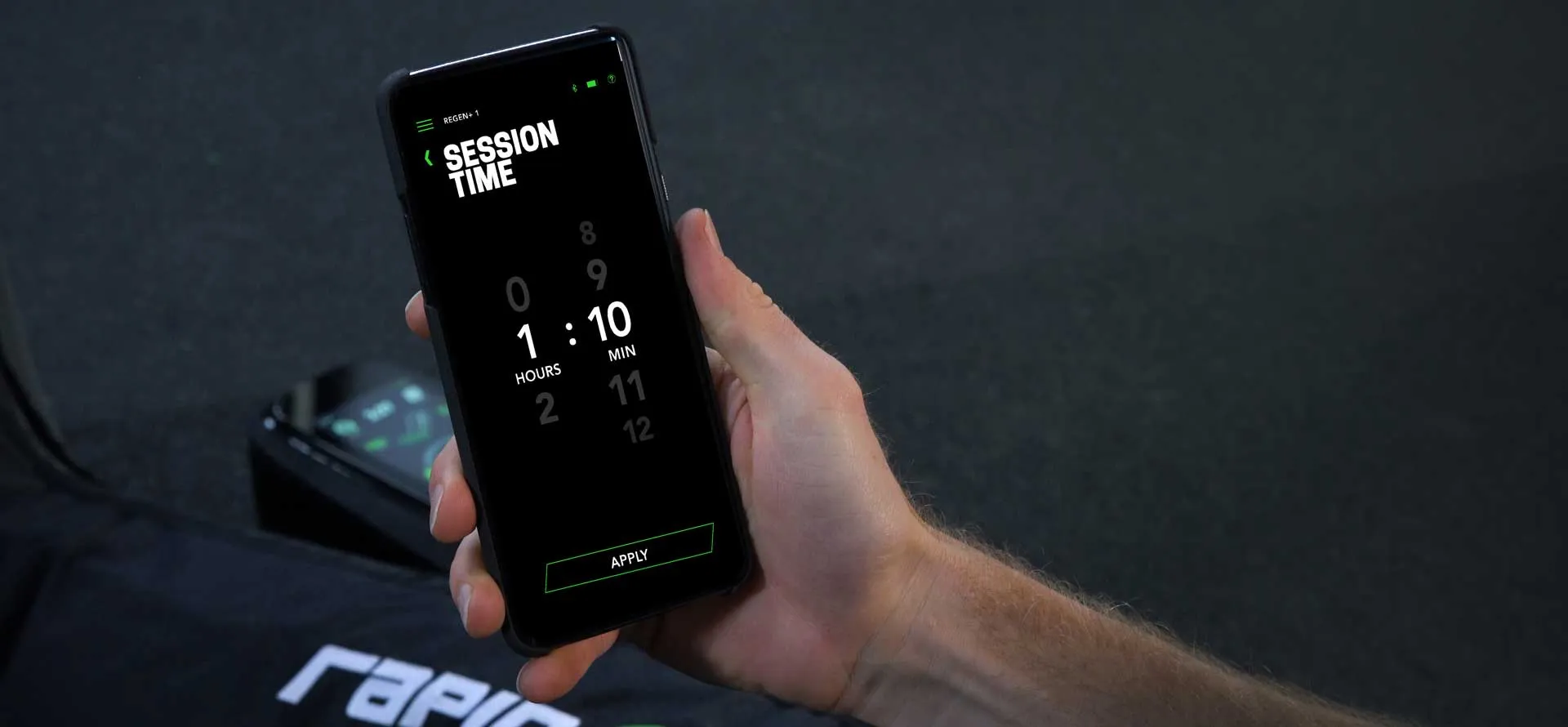 Time is on
your side
Dial in your custom session time, inflation speed, and how long pressure is held in each chamber (chamber hold) for a revolutionary massage experience.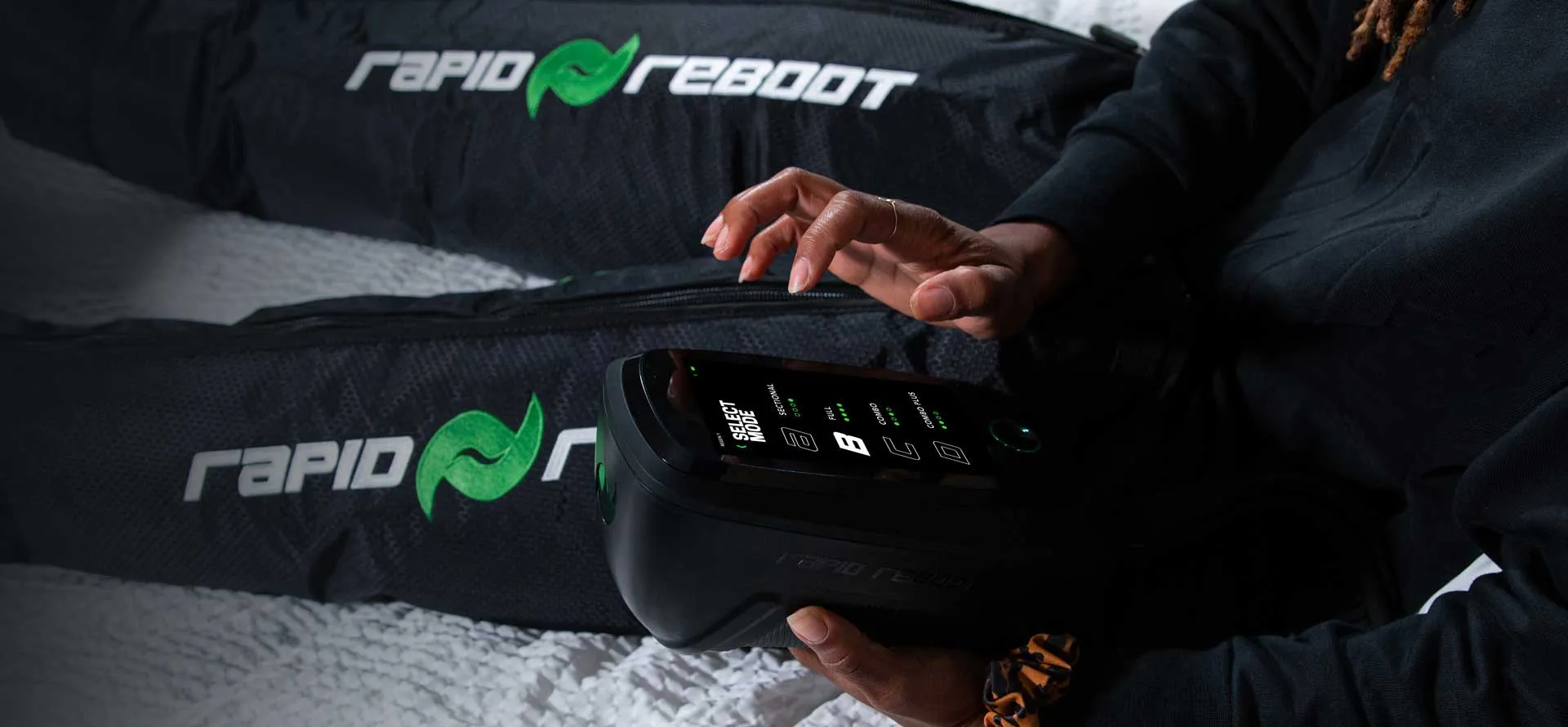 Massage patterns
for every need
Warmup, Recovery, Rehab, you name it. The REGEN offers 4 dynamic, pre-programmed massage modes for guaranteed results.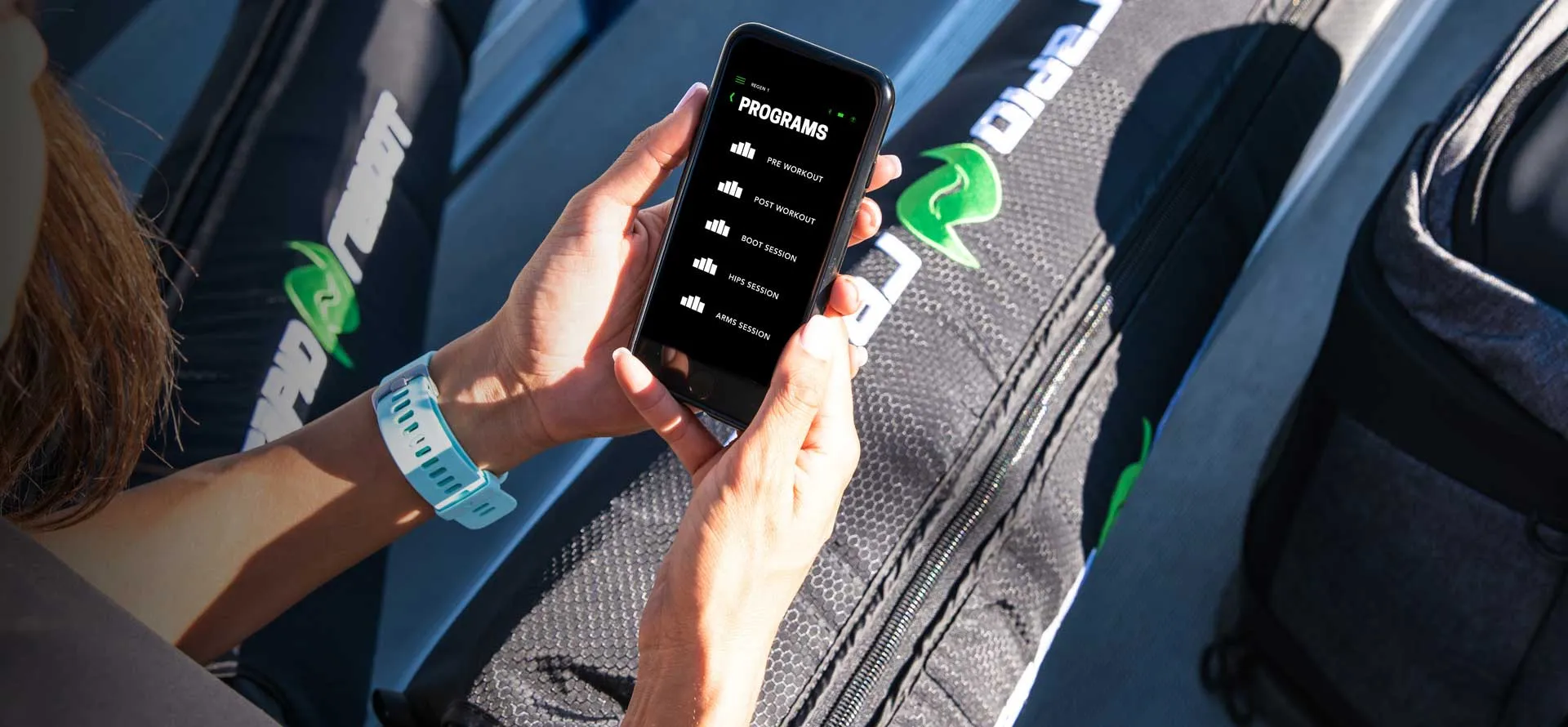 Limitless Options
Save unlimited combinations of settings as Programs to quickly unlock the perfect recovery for any situation.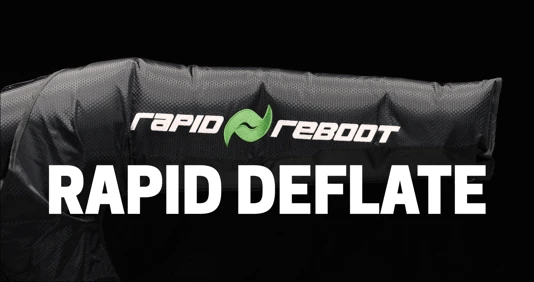 Yes,
it does that.
The REGEN is the first compression device to offer Rapid Deflate. So say goodbye to squeezing the air out.
Features
3 Hour Battery Life + Rapid Charge
Customer Reviews
Based on 73 reviews
Awesome product and customer service
Love my REGEN Complete Package. Great way to recover after runs and HIIT workouts, especially for my knees and hips. Fast shipment after my order. Excellent build quality. Options to move around on battery power and customize programs are very useful. Customer service was very quick to help with my questions. Superb experience end to end.
W
Unmatched!
Not only great product but an absolutely, over the top, awesome customer service and support team who constantly and consistently go above and beyond for clients. Its unmatched and I have seen a lot in my 54 years.
Bruce Baker DC
REGEN Compression Package
Best American products money can buy
Eric Williams
Regen is the way if you travel
I travel frequently and one of the challenges of travel is finding a place where you can work out and also finding a place where you can recover. At home I have a place that allows me to do compression and Chyrotherapy and so that's great. However being on the road can be challenging to work out and needing to recover in timely fashion. The rapid reboot Regen system is incredible and works without a need to be plugged in a wall. Also, I had a problem recently with my system and in no time after sending it back it was returned and fixed. Lastly, I love the travel backpack, it fits all the RR gear I need [ i now have all the sleeves ] it works as an unchecked bag and it looks great too. Cheers to the team for their customer service and creativity .
Eric P
PERFECT customer service and products
I choose this compression recovery package over Normatecs for two reasons: 1. They go to a high compression pressure. 2. I read online that their customer service was excellent which made me feel a lot more comfortable spending the money knowing I would be able to be helped at any time. Being at the price that these products are, it was important to me that I made the right investment. Fortunately the customer service lived up to the hype. My hips were not functioning properly and I ordered the wrong size legs and I was able to return move and received a new pair of legs and fixed hips with no questions asked right away. They responded to all my questions within the same day making me feel like they really cared that I was able to enjoy and benefit from their products. I did order the Normatec package to to try it out and did not feel like they were as beneficial because they didn't go to a higher compression pressure. For this reason I would highly recommend these over Normatec's package.
Joe
Excellent Product & Good Customer Service
Our athletes love the Rapid Reboot system and their feedback has been nothing but positive so far. We had a software issue with the unit where it wouldn't hold a charge and Kenady had us mail it back, solve the software issue and had it back to us in a few days! Excellent customer service!
Nate
Fabulous product-even better customer service!
Yes, this is the best compression system available, but what absolutely amazing customer service. I decided to update my classic system to the new Regen, which proved to be worthwhile. Many significant improvements-a worthwhile upgrade and investment in recovery. But…when I encountered a small issue and called customer service and Tyler immediately answered the phone, I experienced perfect "recovery". And when I say perfect I mean it. She was extremely helpful, knowledgeable, delightful and made certain my issue was fully addressed. This is the compression system you want with the mental comfort included that they will make certain your recovery is complete. I normally don't leave reviews due to my position, but Tyler and Rapid Reboot are just too special! Judge Laurence Wayne
Judge Laurence Wayne
MUST HAVE!! Love these Machines
My players have already noticed a difference in their recovery and its only been 2 days.
Zac
Keeps the body moving!!
Im not the athlete trying to recover from tremendous pressure on the body, I am a middle aged woman whose body does what they do, slow down, tighten up and ache. I started using this set and immediately get relief!! Legs helps alleviate the joint pain and makes moving feel like i'm young again! Arms helps with pain and also keeps the blood flowing to relieve the numbness I get in them & Hips keeps the sciatica pain away!! We call it our PTP Physical Therapy prevention knowing as we age, keeping the circulation going is huge in how our body will be able to perform just the daily things not to mention keeping up with grandkids!!
Carin Glaser
Excellent product, but even better customer service!
I ordered the Rapid Reboot Regen and its excellent! Im just a regular guy who tries to stay in shape by running and biking. I use it after all my cardio workouts. Shortly after I got my product there was a small issue with my backpack. I reached out and Courtney was super helpful! I recieved a replacement in less than 5 days! And that was not it, Kenday also checked on me shortly after the bag was delivered to make sure that there were no issues with it. I love my Rapid Reboot and I am confident in theproduct and the customer support team. Thanks guys!
Stan Sawyer